Naomi Makemie Presbyterian Church
Onancock, Virginia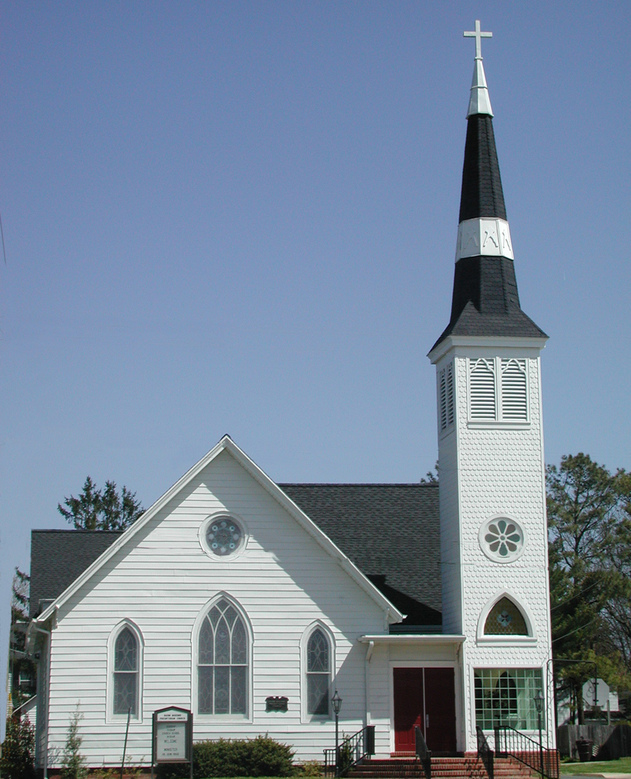 Our Mission Statement
​"

Do what is fair and just to your neighbor, be compassionate and loyal in your love, and don't take yourself too seriously—take God seriously

." Micah 6:8

Compassionate, Fair and Loyal
Our telephone number is 757-787-1331. Although you will probably get an answering machine, it is generally checked a least once a day so your call will be returned.
​
Our church is located at the corner of Market and Lee Streets (89 Market St.) in the Town of Onancock, VA, the gem of the Eastern Shore. From Route 13, follow Route 179, Market Street, west for about 2 miles. Our church is the first church on the right; it is white and has a tall tower and steeple. We do have a handicapped entrance (elevator) on the Lee Street side of the building.

The mailing address is: PO Box 397, Onancock, VA, 23417​​

To reach Onancock by water, set the final leg of your GPS trip for FL G #1 at the mouth of Onancock Creek at 37º 43.47N and 75º 51.06W and follow the channel to # 37. Straight ahead you will see the welcoming Onancock Wharf! We are just a few blocks east of the wharf - walk straight up Market St to the church with the tall white tower.​​